I already try Troubleshooting but still not work.
all of ssh like this.
Please help me.


Could you please open System Settings and navigate to General > Login Items, and check if Core Shell.app is enabled in Allow in the Background: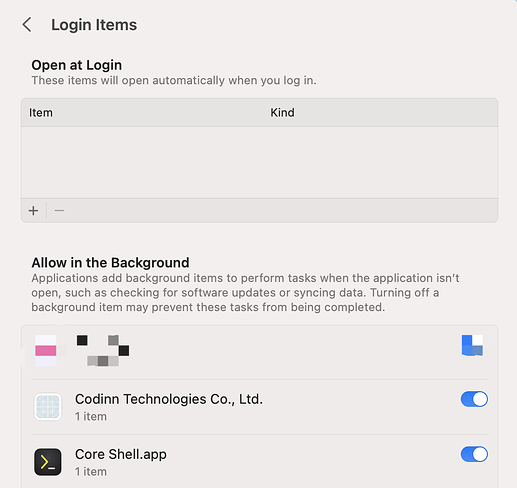 Kindly Regards,
yang
Please try install Core Shell from App Store instead:
And then install Core Helper after Core Shell installed.
I've sent you a personal message contains license code for the App Store version.
Please give it a try and let me know whether it works for you.
Kindly Regards,
Yang
Core Shell from App Store version is worked.
After reboot mac, the setapp version is word right now.
Thanks
I'll keep an eye on this issue, next time you run into this issue, you can use App Store version instead.
Migrate your existing profiles is simple, just copy profiles in Setapp version, then paste to App Store version.
Kindly Regards,
Yang