We've ended support for SSH Shell – meaning that users able to continue using SSH Shell, but no new features or enhancements would be added and any issues would not be amended.
If you are curious the underlying technologies, or just simply want to know why starting afresh with Core Shell, rather than evolve SSH Shell, you can find the answer from this post:

How to migrate to Core Shell?
Please refer this topic, and comment if you have questions:

Do you offer an upgrade discount for current users of SSH Shell?
Core Shell (Basic) is free, but Premium requires charge. We provide one-year term Premium license for whom purchased SSH Shell.
Am I eligible to get a free Premium license?
Once you upgrade to SSH Shell 18.11 or later, after relaunch the app, if you see an informative text like this: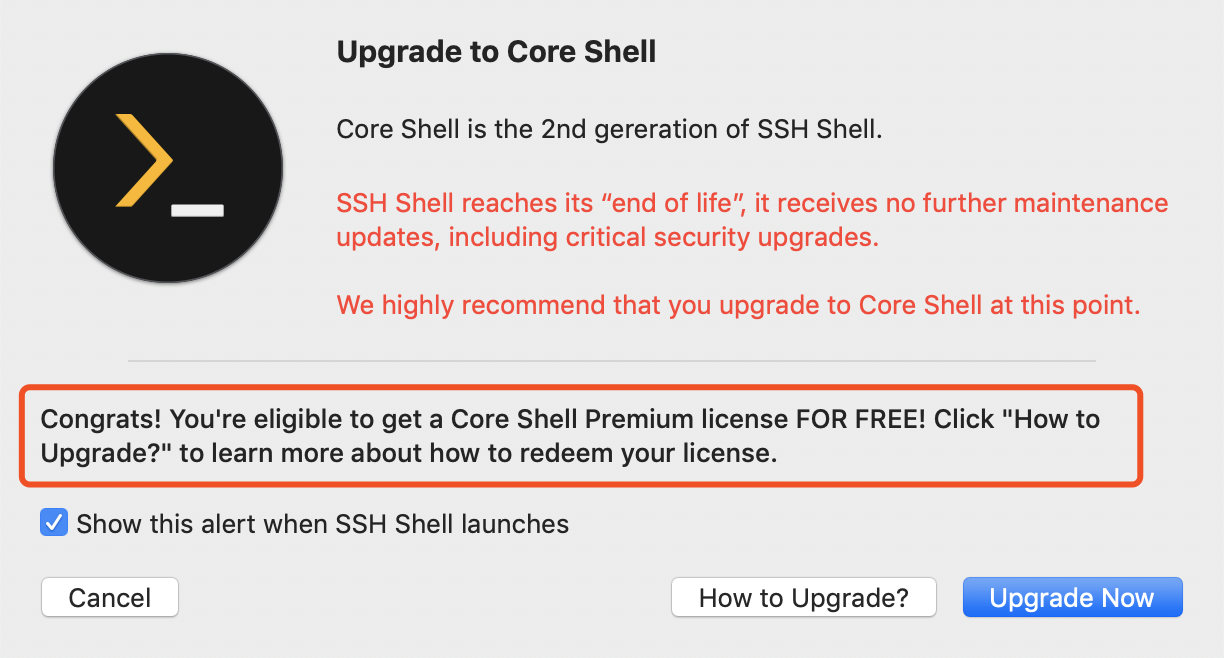 Then you are able to request a Premium license for free.
I'm eligible to get a Premium license, what next?
Select "SSH Shell" -> "Receipt Info…" from main menu: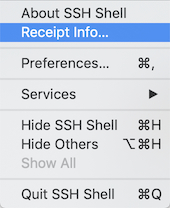 Take a screenshot of Receipt Info window:

Then send @yang a personal message and attached the screenshot. I'll reply you a redeem code ASAP.