I am using Big Sur 11.0.1 (20B29) with Core Shell 2.6.
When I try to quit Core Shell it hangs - almost as if it is trying to do something in the background. The only way I can get out is to Force Quit.
I also see the Download icon in the dock bounce for a moment whenever I upload a file to a server from the MacBook. I don't know if these events are connected.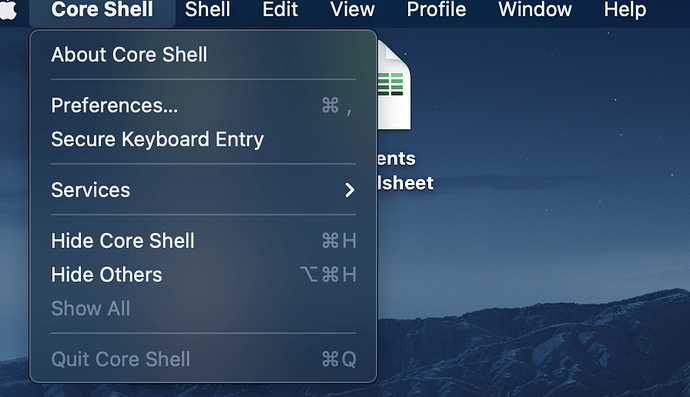 Keep safe, Jonathan
PS I just noticed it is making an error sound when I press Cmd-Q. I closed all other apps and there is no warning message or anything. All connections are closed and I only have the Profiles window open.The Quit Core Shell menu option is greyed out as shown in the attached screenshot.