Hello,
Love Core Tunnel. I am trying to setup an ssh tunnel but running into a bit of an issue. In short from command line this is what I am using and this works just fine. Trying to replicate the same in Core Tunnel
ssh -nNT -L 5901:localhost:5901 user@<remote_ip>
This is the GUI representation of what I have done but the VNC client is not able to connect via
localhost:5901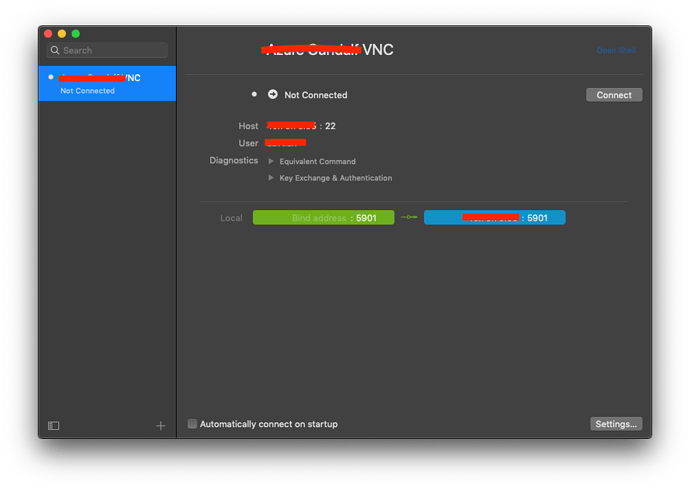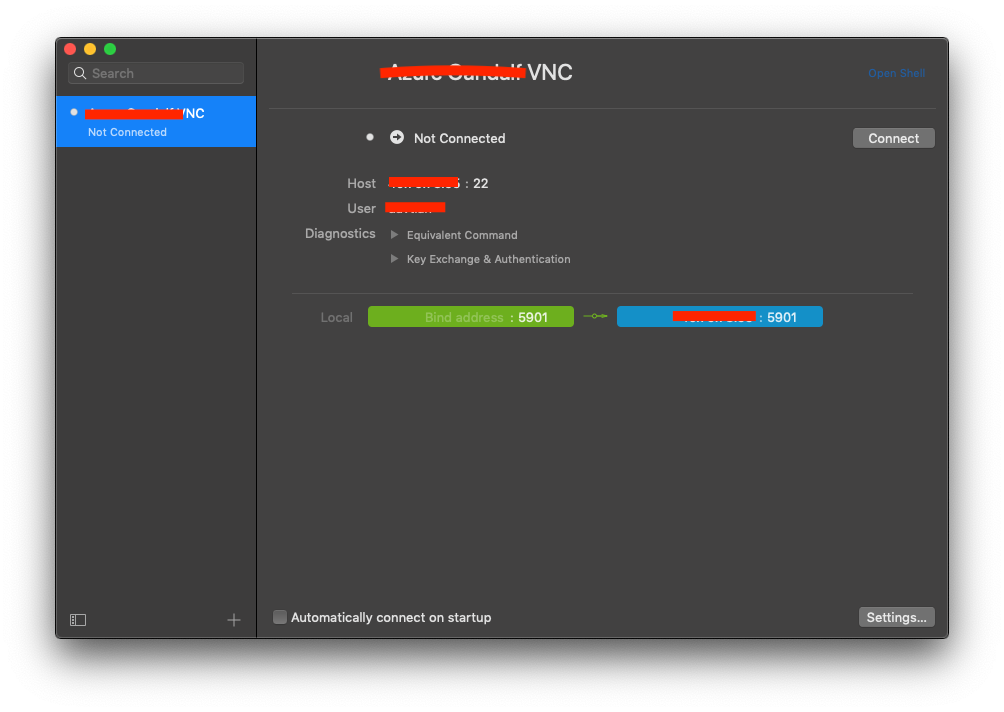 Any help is appreciated.