Hi, occasionally when I reboot my server in rescue mode, Core Shell no longer can connect to it, showing Warning: remote host identification has changed. I have installed Core Helper and under Advanced option for my connection I selected ask for UserKnownHostsFile and StrictHostKeyChecking.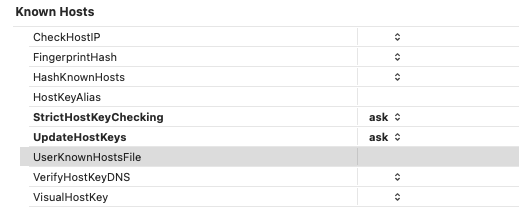 Tried different configuration options under Known Hosts but can not get Core Shell to ask me to update host key. Only option I got is manually edit known_host file every time I reboot a server in rescue mode.
Am I doing something wrong or Core Shell does not have this option to automatically detect change in fingerprint and requests user to allow ore deny connection to changed host?