SSH Tunnel can track all of your ssh tunnels in the main window, showing you an instant live overview of their statuses, so you can see what needs connecting, or why the connection failed.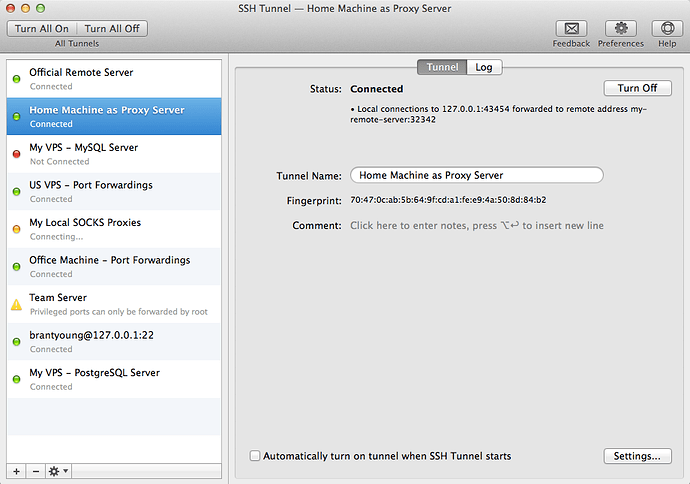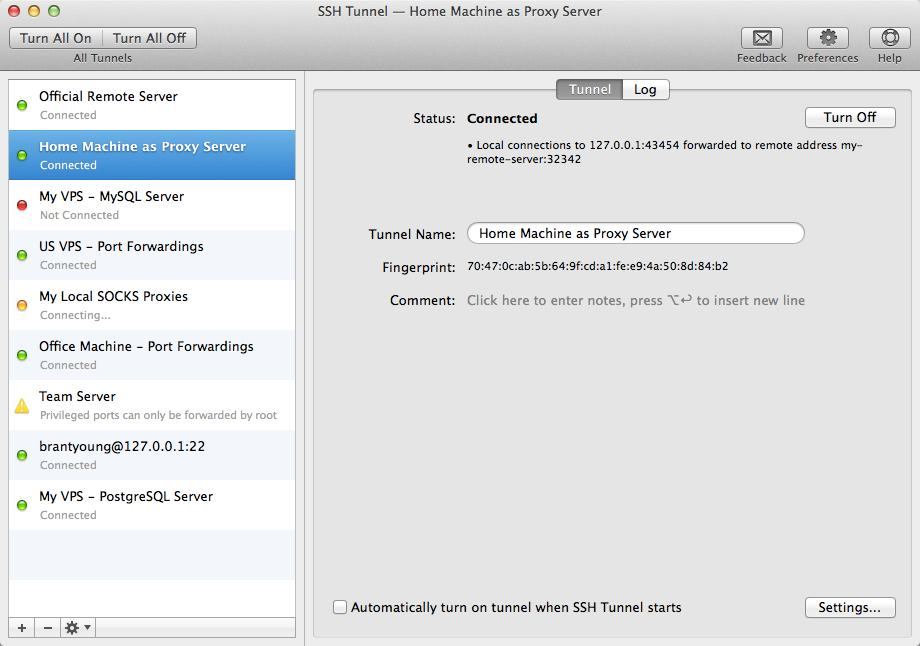 List Pane
The left pane of main window list all tunnels you have configured.
You can organise this list using dragging / dropping
Double click the tunnel chosen, the tunnel will be turned on (or turned off if already connected)
Adding new tunnel is easy, just click bottom-left corner, enter basic ssh server and port forwarding information.
Summary Pane
When you selected a tunnel from list pane, the right pane will reveal tunnel's status, user-assigned name, fingerprint fetched from ssh server, and a editable comment let you explain your tunnel.
The Log View shows you the detailed logs of tunnel activity, and allows you to figure out connection issues.