Hi - I've been using SSH Tunnel to establish a dynamic port forward to a Bastion server on AWS, and then a second tunnel to the target server using the first tunnel as a SOCKS5 proxy. Can I do the same with Core Tunnel? I haven't succeeded so far.
In SSH tunnel, my first tunnel to the Bastion looks like this: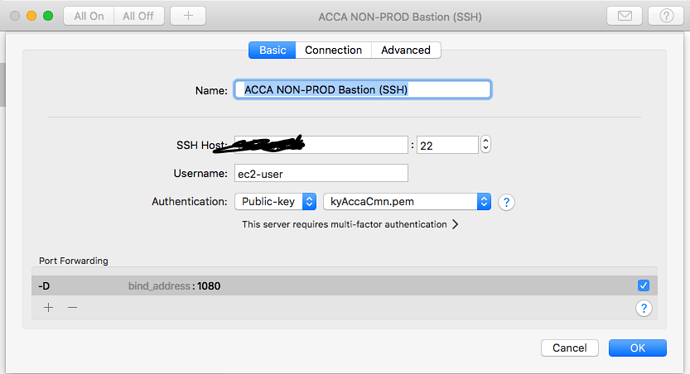 My second tunnel like this: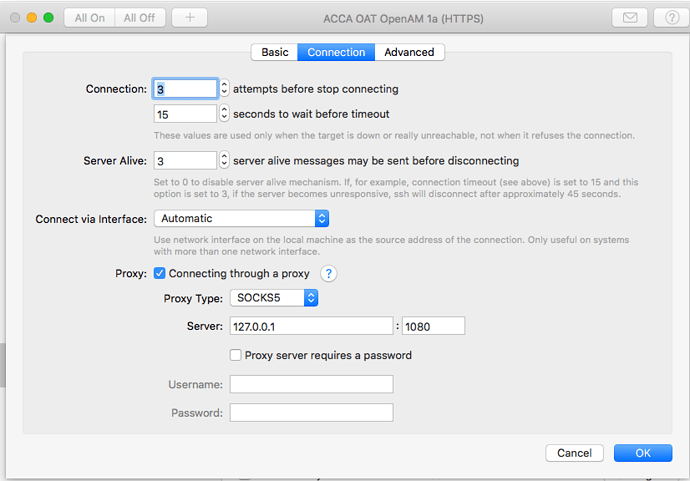 I've reproduced the first tunnel in Core Tunnel with the dynamic port forward, and that works OK. I can then successfully start the second tunnel in SSH Tunnel, but can't work out how to reproduce the second tunnel in Core Tunnel. Can anyone help?