With this update, you can run startup command (local profile) in default shell.
Added
Run inside shell
Local profile added an option to have the command run inside the shell: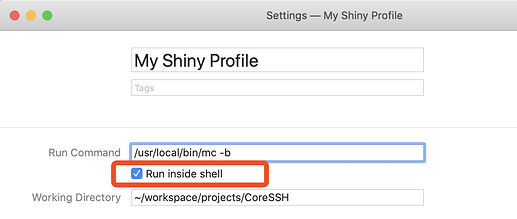 2 new favicons
Related topic:

Changed
Command-9
Press Command-9 now switch to the last tab. Related topic:
Fixed
Local profile: "Run Command" failed to run if it contains arguments
Blank window if upgrade from version 1.8 (@kacerdias)
Prevent potential zombie processes for a local terminal
Other minor bug fixes
Related topic:

Special thanks to Mikael Fransson (@mikael.fransson), @menduo and @kacerdias for helping this release.