When I am connected to a tunnel using Core Tunnel and I establish an ssh session to the same remote bastion host that Core Tunnel is connected to the output in my terminal sessions becomes wonky. For example, the output of the top command is limited to 80x24 characters, scroll back in a terminal session becomes unpredictable, and my prompt on the remote host wraps over itself and becomes similarly unpredictable - making it very difficult to discern what commands and options I'm running.
I'm able to reproduce this in both the built-in apple Terminal.app and iTerm2 - both display the same behavior.
When I connect to these same bastion hosts via ssh - without using Core Tunnel - this behavior does not occur - it only happens when I'm using Core Tunnel, and as soon as I close that Core Tunnel connection I'm able to establish my own connection using ssh and none of the odd shell behavior occurs.
the screenshot below shows how the terminal output for top is restricted to 80x24 characters - this session is running over a connection established by Core Tunnel: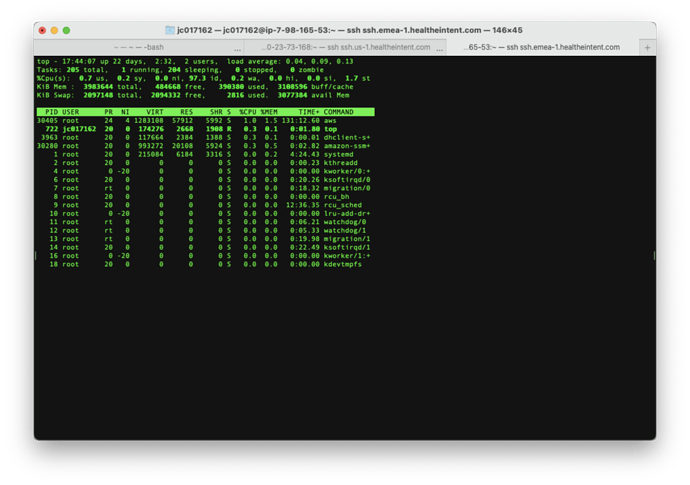 I'm limited to the amount of screenshots I can attach so I'm going to attempt to share other screenshots in replies to this post.